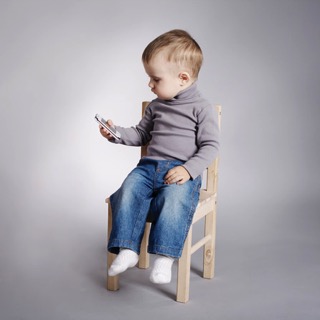 It used to be warnings about cell phone safety were deemed conspiracy theory or quack science. Not anymore — the American Academy of Pediatrics (AAP) now recommends limiting cell phone use for children based on a large government study linking cancer with cell phone radiation. The research also shows links between adult cancers related to cell phone use and newer animal research.
Those with Hashimoto's hypothyroidism should pay heed to this research and minimize their exposure. Managing Hashimoto's hypothyroidism means working to keep the immune system stable and avoiding toxins as much as possible, even if the source is cell phone radiation. 
The study found exposure to wireless radiation significantly increased the rates of highly malignant heart and brain cancer in rodents. In other words, cell phones caused cancer in these animals.
The cells affected in the research animals are the same cells in humans that develop into cancers in adult cell phone users.
These results were alarming enough to prompt the AAP to warn parents to limit children's exposure to cell phones and wireless devices.
The study also showed cell phones damaged DNA in brain cells.
These risks are not good for anyone, but especially not for someone with an autoimmune disease such as Hashimoto's hypothyroidism.
Children susceptible to cell phone cancer risk
The risks for cell phone cancer damage are believed to be higher for children than adults.
Children have thinner skulls, which makes it easier for cell phone radiation to penetrate and absorb into a child's brain. Children's nervous systems are also not fully developed and thus more sensitive to damage.
As a result of this information, the AAP warns adults not to keep cell phones on or near their body and that a child's exposure should be limited or avoided.
A child of a parent with an autoimmune disease such as Hashimoto's hypothyroidism may be more genetically susceptible to autoimmunity. It's important to reduce their risks of exposure to things that can imbalance the immune system. 
How to reduce cell phone cancer risk when you have Hashimoto's hypothyroidism
Sadly, it's almost impossible to imagine a world without cell phones these days, despite the risks. The increasing amount of toxins in daily life  has contributed to the exploding amounts of autoimmune diseases such as Hashimoto's hypothyroidism in recent decades. 
The AAP suggests the following ideas to reduce cancer risk in both adults and children:
Choose text messaging as much as possible, and for calls, use speaker mode or hands-free kits.
Hold the cell phone at least an inch away from your head.
Keep calls short.
Do not carry your phone against your body. The amount of radiation you absorb that way may be at an unsafe level.
To watch a movie on your phone or tablet, download it first and switch to airplane mode to view. This will help you avoid unnecessary radiation exposure.
A weaker cell signal means more radiation because the phone has to work harder. Wait until you have a stronger signal before using your phone or tablet.
Avoid making calls in areas where the phone has to work harder for a signal through metal, such as in cars, elevators, trains, and buses.
Do not let a child use a cell phone as a toy or for teething.
Cell phone cancer risks little known 
Fortunately, cell phone cancer risks are now being legitimized through new research, thus increasing awareness. 
For more advice about Hashimoto's hypothyroidism and general cancer prevention through nutrition and lifestyle, contact my office.