Giving Personal Attention, with Functional Medicine Expertise
"I have been a patient of Dr. Steven Roach for 7 years.  I cannot begin to list all the ways he has helped me, from severe gluten intolerance to thyroid issues to blood sugar issues and much more.  He is honest, a man of integrity, and is a very knowledgeable and caring doctor.  He goes the extra mile to determine what is best for my health. . . . I cannot recommend him highly enough!" —Cindy C., Shelby, NC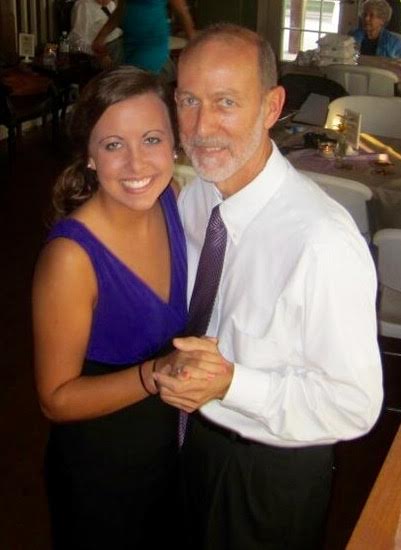 Pictured in the photo are Dr. Steven Roach and his daughter, who was diagnosed with Crohn's disease 15 years ago, when she was only 11 years old.  Specialists wanted her to begin taking prednisone, Flagyl, and other powerful anti-inflammatory medications, which she would have continued to take for the rest of her life.
Dr. Steven Roach, however, refused to accept this future for his daughter.  He studied Functional Medicine—a new approach to autoimmunity and the roots of chronic illness—and added this natural approach to his existing practice.  Today, his daughter is 26 years old; teaches English in high school; has never been on a prescription medication; and is doing well!
Many years of professional training and 25 years of experience in treating patients have given Dr. Steven Roach, D.C., a thorough understanding of autoimmunity and thyroid disorders, as well as a passion for patient care.  A Magna Cum Laude graduate from NC State University and a Summa Cum Laude graduate of Life University, Dr. Steven Roach has extensive post-doctoral training in Functional Medicine.  His knowledge and passion result in effective diagnoses, restorative treatments, and changed lives.
To Schedule a Free, Informative 15-Minute Phone
Consultation with the Doctor, Click Here or Call (704) 853-8000
Schedule Here